---
March 24, 2021 — Who could forget the groovy soundtrack coupled with the distinct BAMs, the BLAMs, and the BAOMMs of UbiSoft's seminal toon-shooter XIII?!
Based on the graphic novel by Jean Van Hamme and William Vance, the 2003 cult first-person shooter — remade by french publisher Microids and Malta-based PlayMagic in 2020 — adopted a cel-shaded look and visual style to set it apart. Mixing action, stealth, and exploration, XIII was chock full of conspiracy, assassination, and plot twists.
French composer Lionel Gaget created an unforgettable spy-jazz soundtrack that fused John Barry's '60s James Bond musical blueprint with David Holmes' Ocean's Eleven instrumental funk. The 11 specially remastered tracks from vinyl maestros Laced Records' upcoming LP — featured in both the 2003 and 2020 versions of the game — are stuffed full of first-class percussion, deep bass, and subtle jazz stings.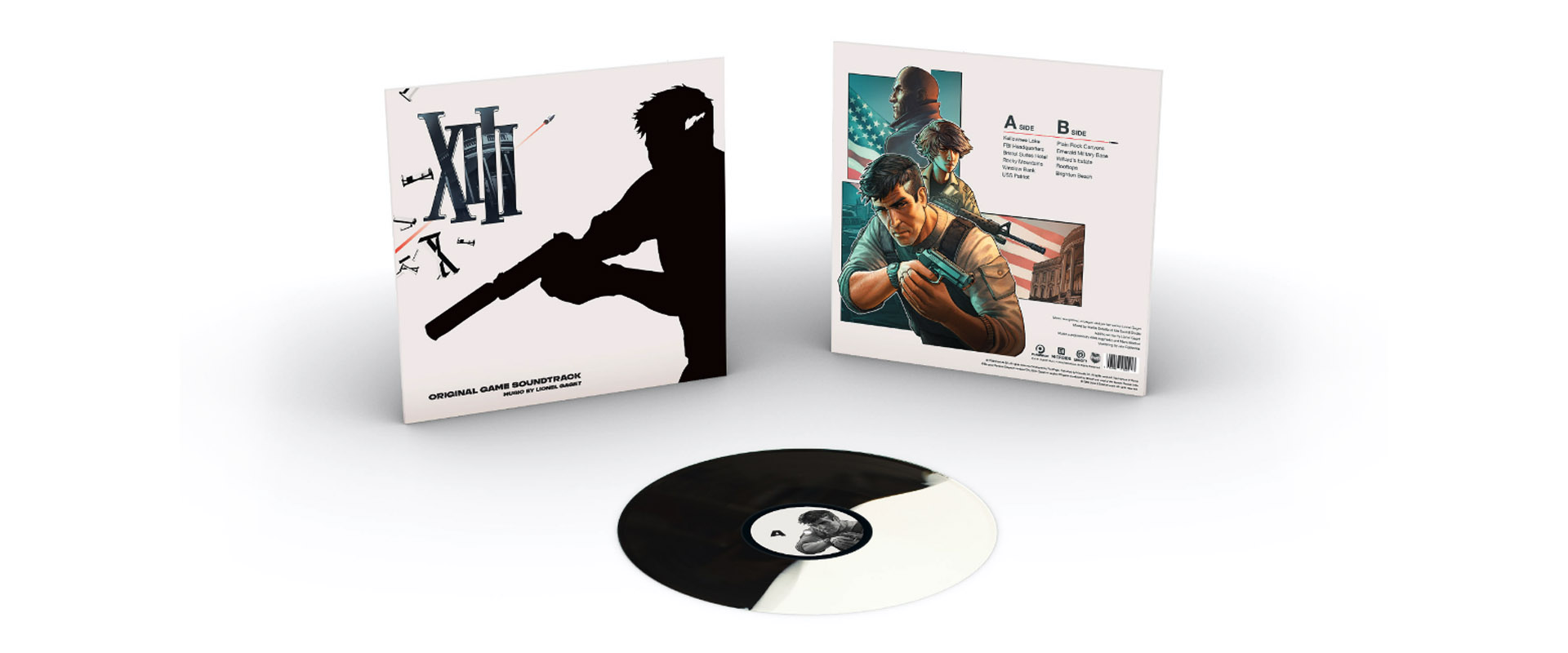 The audiophile-quality, heavyweight 180g black and white LP will be housed in a deluxe card sleeve and is available for pre-order now. The vinyl release is expected to ship in September 2020.